1420E - Agriturismo La Collina dei Treni - Valtopina (Perugia)
Umbria
Farmhouse in Valtopina in the province of Perugia with swimming pool, apartments, restaurant, educational farm, fallow deer farm and small steam railway. An ideal holiday in Umbria for families and modeling enthusiasts.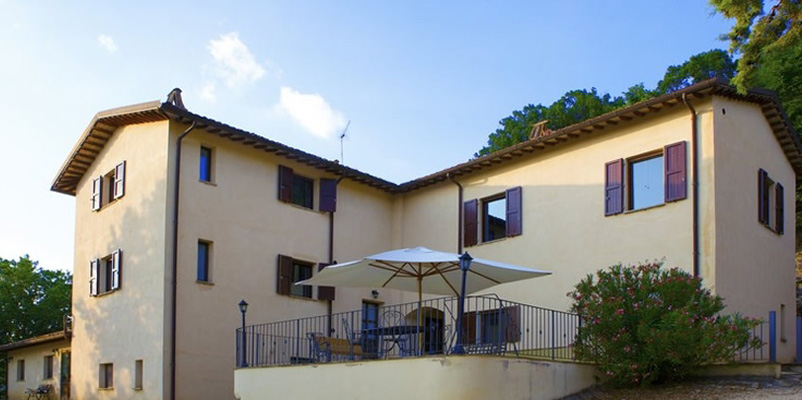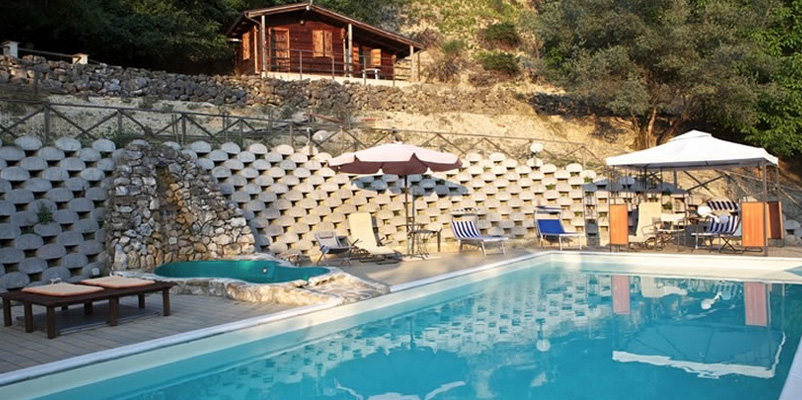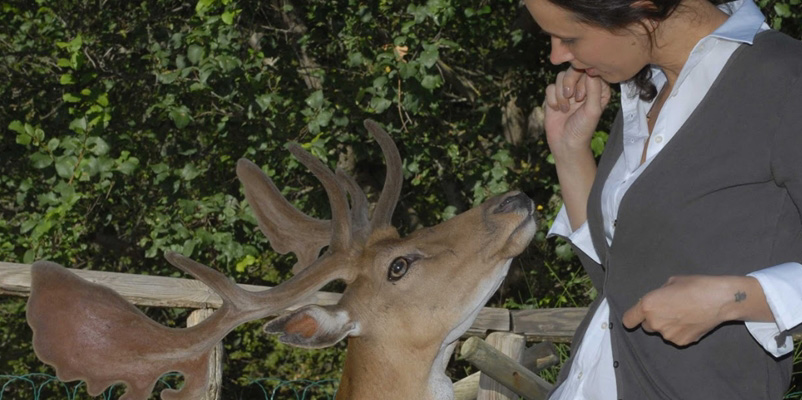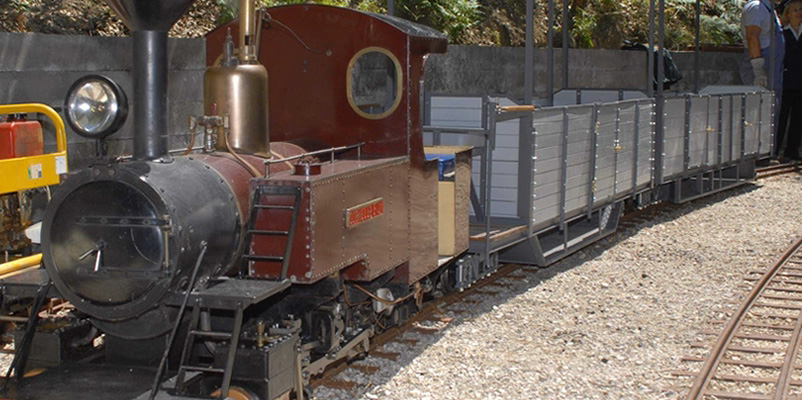 Apartments - Swimming Pool - Restaurant - Farm - Mini Railway - Monte Subasio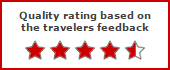 Via Collebudino, 23 - 06030 - Valtopina (Perugia)
Agriturismo La Collina dei Treni
Our farmhouse is located in Valtopina, a small town in the province of Perugia nestled in the hills on the slopes of Mount Subasio. We are in Umbria, at 530 meters above sea level, among woods and wonderful fauna where the accommodation business is supported by other very particular activities. We produce cosmetic products based on olive oil and grape polyphenols, we breed fallow deer freely and we organize modeling meetings by making available our mini-steam railway. We offer hospitality in comfortable apartments, all spacious and furnished in a typical rural style, ideal for a relaxing stay surrounded by nature.
Swimming Pool and Restaurant
The farmhouse has a splendid swimming pool with solarium area, equipped with umbrellas and sunbeds. We also have a children's pool and whirlpool for adults, ideal for relaxing and finding refreshment during the summer. The farmhouse restaurant has a capacity of about 60 seats and is characterized by typical and genuine dishes. You can try homemade cappelletti, truffle meat morsels, fillet in puff pastry and many other specialties. The success is also due to the quality of the raw material such as extra virgin olive oil, salami and sausages that come from local farms.
Photogallery
To enlarge the photos click on the thumbnails
Educational farm and Animals
Our company has a fallow deer farm that lives freely. The educational activities that take place are aimed at both adults and children. The didactic itinerary begins in the morning with a brief explanation of the company history and then continues with the illustration of the breeding choices in relation to the territory, also referring to the habits and character of the animals. The breeding adds a particular meaning to the holiday because the animals live free near the structure. It is in fact possible to approach them and spend time in their company, enjoying the beneficial effect of contact with nature.
Mini-Railway and Modeling
Our farmhouse has the unique peculiarity of hosting meetings for modeling-lovers and offers guests the spectacle of a mini-steam railway. In fact, you will find small railway routes that are divided between trees, meadows and cliffs. Our locomotives run on steam and can carry people, ideal for the enjoyment of young and old. The various tracks are scaled and have developments of at least 400 meters with double tracks. The reduction scales are an international standard, so anyone who came with a locomotive in line with our characteristics will be able to turn safely on the track.
Surroundings
The farmhouse is in Valtopina, in a panoramic position between the Monte Subasio Park and Colfiorito Park, ideal places for walks and excursions in nature. We are 45 km from Perugia and a short distance from the most famous tourist destinations in the Umbria region. The province of Perugia offers the opportunity to visit enchanting towns such as Assisi, Spoleto, Foligno and Gubbio. Other interesting places that we recommend are Bevagna, Spello, Montefalco and Cascia. Our area is also known for being the birthplace of San Francesco and you can discover interesting itineraries that trace the places of the saint's life.
Apartments
At your disposal five apartments, each with unique characteristics and independent access. "Rosso" and "Verde" are the most spacious apartments, ideal for large families and groups of friends that can accommodate four to seven people. "Blu" instead has two to five beds, which is also very spacious and well furnished. "Ivory" is the smallest, but no less comfortable, sleeps 2 + 2. Finally "Chalet", located about thirty meters from the structure, with the possibility of 2 + 1 beds and is the ideal solution for couples or for those looking for a stay with greater privacy and independence. For a detailed description of the apartments click on the button.
Apartments
Apartments Photogallery
To enlarge the photos click on the thumbnails

Booking, Prices and Contacts
- To ask for availability and prices fill out the form below.
- In the "Message" field write your request and if you have children specify their age.
- You will receive an e-mail with all information, prices and our contacts.

For other information you can contact this WhatsApp number: +39 3347870841.
Fill out this form to ask for availability and prices. Thank's!
Conditions and Warranties on the Service