822E - Country House Le Vignole - Assisi (Perugia)
Umbria
Country House in Assisi in the province of Perugia. Farmhouse in Umbria in the middle of the hills with swimming pool, rooms with bed and breakfast treatment and suggestive panoramic view.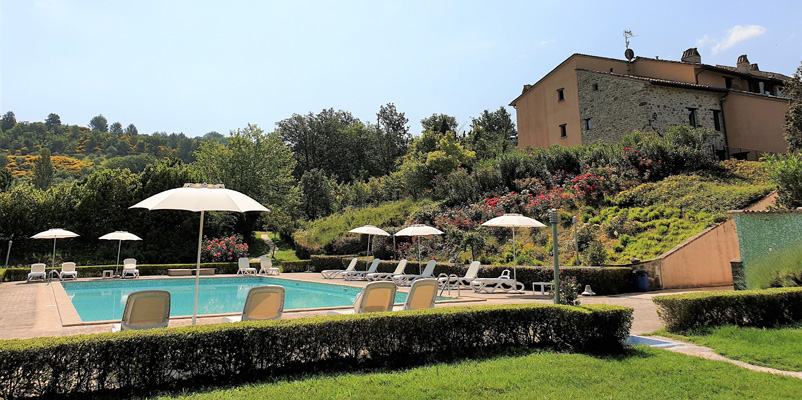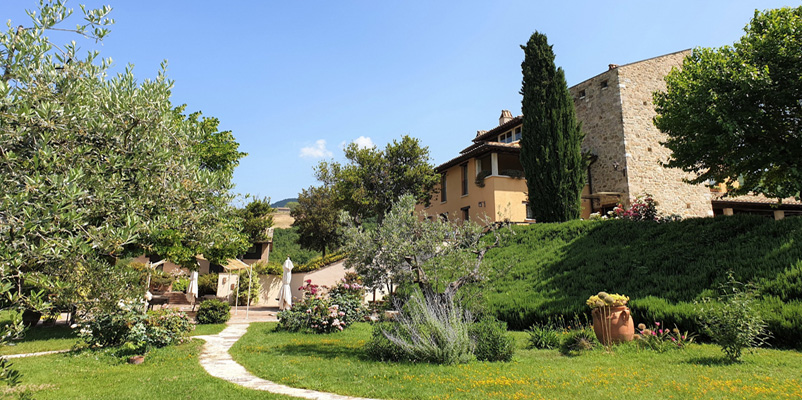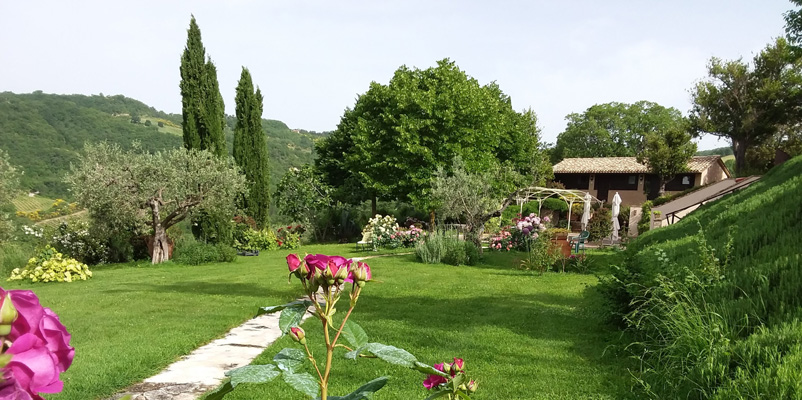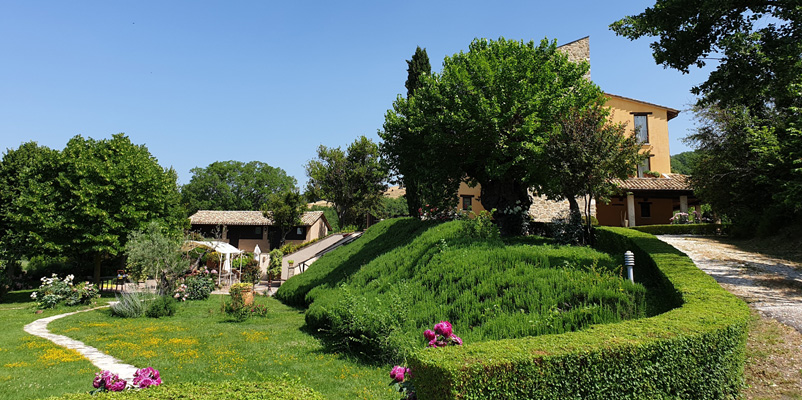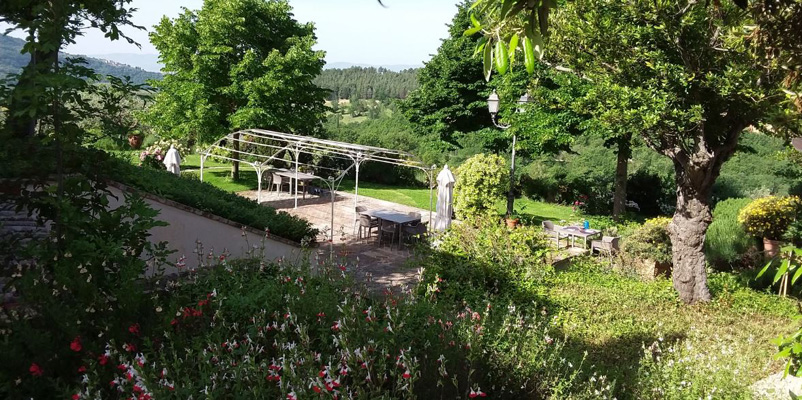 Rooms - Swimming Pool - Bar - Garden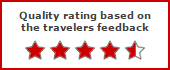 Via Petrata, 15 - 06081 - Assisi (Perugia)
The Country House
Our Country House is located in Umbria, in the renowned town of Assisi, in the province of Perugia. It is located in a skilfully restored farmhouse and brought back to its original splendor, with a 14th-century church and with an amazing view of the Basilica of San Francesco, the Rocca Maggiore and Minore. It is the ideal place to appreciate peace and tranquility in close contact with the surrounding nature and It is also a privileged starting point for excursions to the holy city of Assisi and other popular towns in the region such as Perugia, Città di Castello, Gubbio, Spoleto and Deruta.
Photogallery
To enlarge the photos click on the thumbnails
Swimming Pool and Services
The farmhouse has a large and beautiful swimming pool and a garden full of medicinal plants and secular trees, a suggestive location to guarantee full comfort and relaxation for guests on holiday in the farmhouse. Many services are available such as meeting room, bar, large car park, direct dial telephone, internet connection, satellite TV, independent heating, hairdryer, air conditioning.
Rooms
The country house consists of 18 rooms equipped with every comfort, characterized by the care of the furnishings, the precious materials used and most of them with a view of Assisi. The Deluxe Suite and the elegant lift with large crystal mirrors have also been created in the ancient tower. The large swimming pool, the garden full of medicinal plants and ancient trees await you for a truly unforgettable stay.
Rooms Photogallery
To enlarge the photos click on the thumbnails
Prices
For prices click on the button.
Prices are dynamic and can vary.
Prices

Booking, Prices and Contacts
- To ask for availability and prices fill out the form below.
- In the "Message" field write your request and if you have children specify their age.
- You will receive an e-mail with all information, prices and our contacts.

For other information you can contact this WhatsApp number: +39 3347870841.
Fill out this form to ask for availability and prices. Thank's!
Conditions and Warranties on the Service