1296E - Case Del Vivaio Holiday Home - Sciacca (Agrigento)
Sicilia
Cheap Holiday Houses in Sciacca near Agrigento. Self Catering houses in Sicily with villas, apartments and swimming pool. Near the sea and close to archaeological sites. Pets allowed.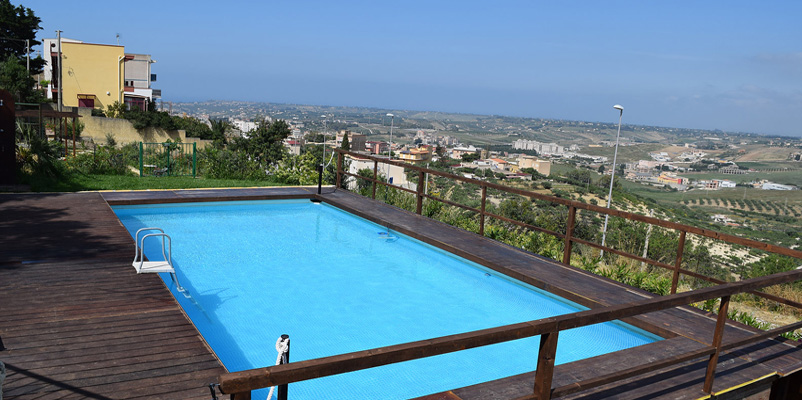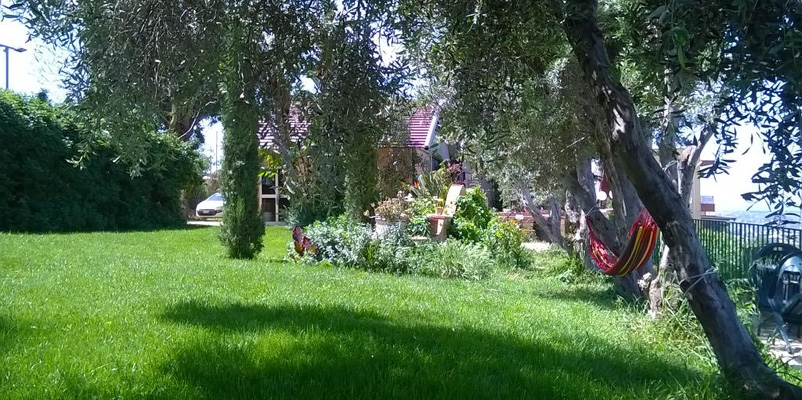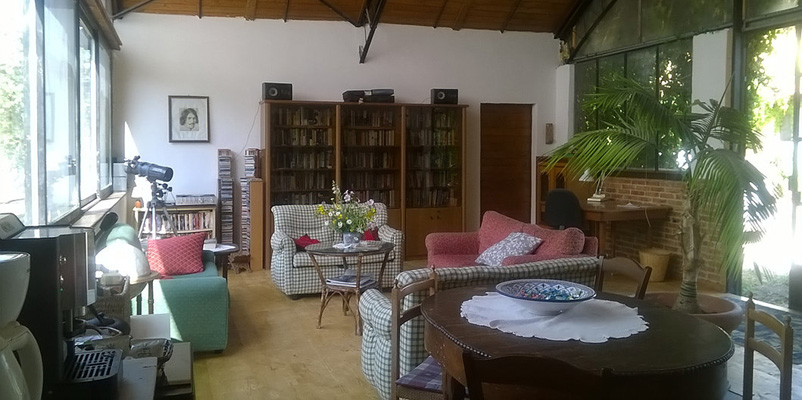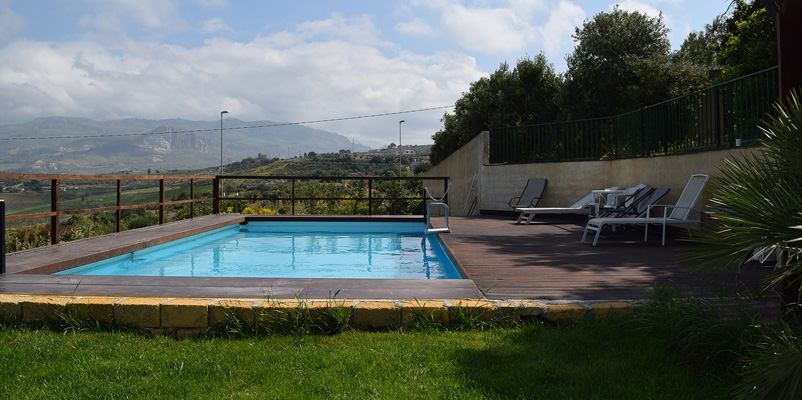 Apartments - Villas - Swimming Pool - Cheap - Near the Sea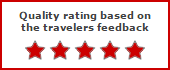 Via Monte Kronio, 22 - 92019 - Sciacca (Agrigento)
Residence
Our residence is in Sciacca in the province of Agrigento, close to the renowned Temples Valley. We are in Sicily, along the wonderful southern coasts. The agriturismo proposes comfortable holidays in the pursuit of nature, relaxation and archaeological visits. At your disposal a spacious panoramic terrace and various accommodations, ideal to satisfy every need.
Photogallery
To enlarge the photos click on the thumbnails
Surroundings
The holidays house is in Sciacca, near the most interesting destinations in the province of Agrigento. If Agrigento is at nearly 60 km, the Temples Valley is very close to the farmhouse. Our residence is the ideal starting point to reach some of the most important archaeological centres of the Mediterranean sea, Eraclea Minoa, Segesta and Selinunte. For those who prefer holidays characterized by nature and silence, we can suggest trekking itineraries and wonderful beaches.
Villas
For those who desire more relaxing and independent holidays we offer two wide villas. "Pauline" is a cozy solution that covers 130 square metres with up to eight beds. It is surrounded by a spacious garden and it has been restored maintaining the ancient characteristics. "Lucchese" is instead a country house, ideal for large groups up to eleven people. It is located quite far from the other accommodations, in the hearth of a 4 hectares olive groves. Our villas are composed of two floor and provided with suggestive fireplace, autonomous heating and two bathrooms.
Apartments
Our guests can opt for six apartments that offer from two to six beds. The accommodations are provided with modern comforts and the furniture still maintains the traditional style thanks to original wooden ceilings and ancient beams in view. Every apartments has equipped kitchen, private bathroom, garden and reserved car park. The prices include bed and bath linen.
Apartments
Photogallery Ville
Photogallery Appartamenti
To enlarge the photos click on the thumbnails

Booking, Prices and Contacts
- To ask for availability and prices fill out the form below.
- In the "Message" field write your request and if you have children specify their age.
- You will receive an e-mail with all information, prices and our contacts.

For other information you can contact this WhatsApp number: +39 3347870841.
Fill out this form to ask for availability and prices. Thank's!
Conditions and Warranties on the Service