1258E - Agriturismo Vultaggio - Guarrato (Trapani)
Sicilia
Charming Farmhouse in Guarrato near Trapani. Agriturismo in Sicilia with swimming pool, restaurant, spa, rooms and glamping. Ideal for families and wellness holidays. Pets allowed.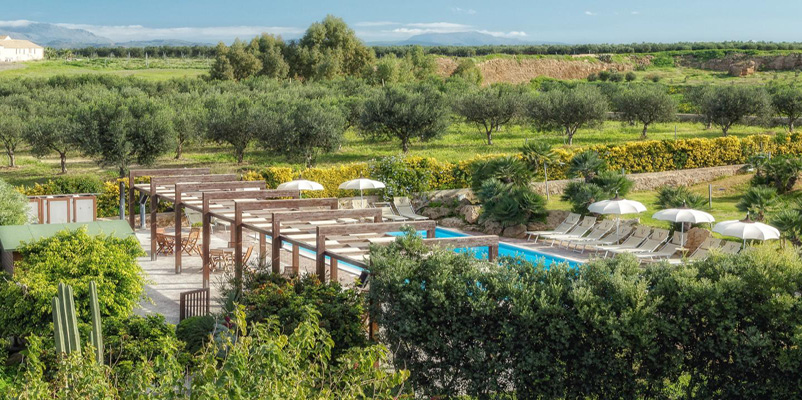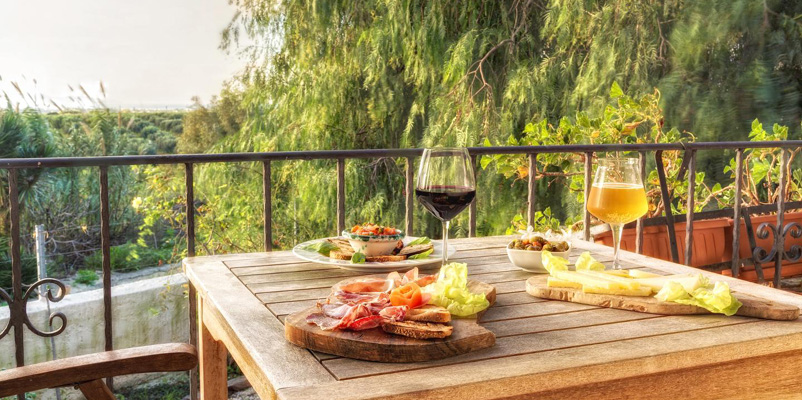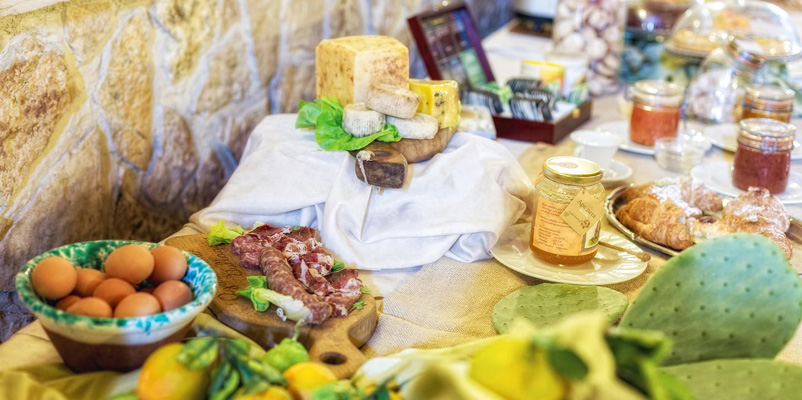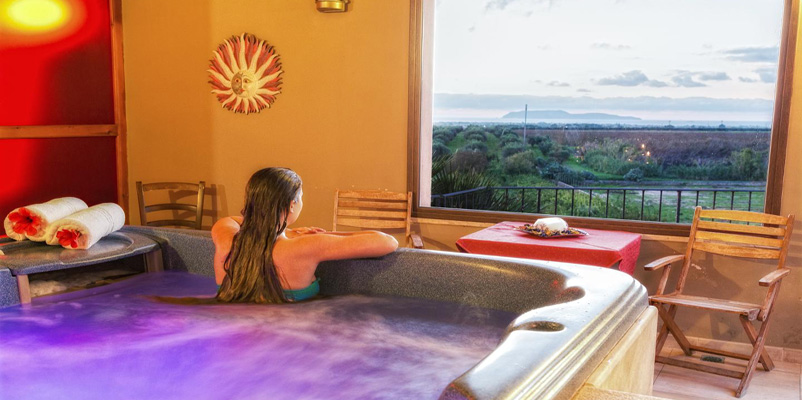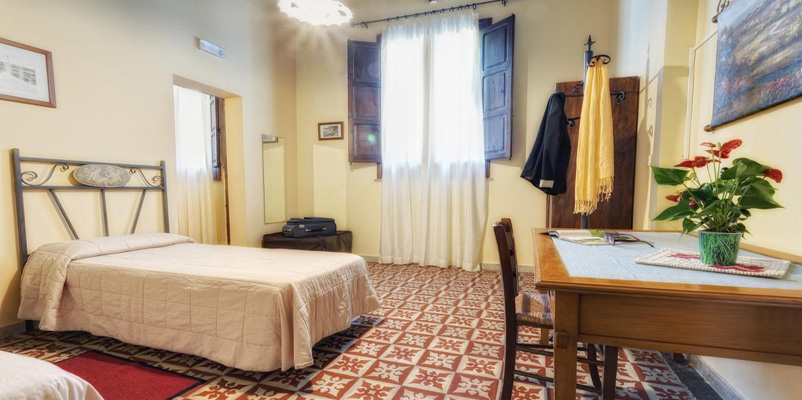 Rooms - Glamping - Restaurant - Swimming Pool - Spa - Near the Sea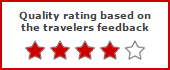 Contrada Misiliscemi - 91100 - Guarrato (Trapani)
Farmhouse
Our farmhouse is a typical Sicilian baglio, located in the countryside that surrounds Trapani at a few kilometres from the seaside. We are in Sicily, in a territory characterized by wonderful shores and interesting destinations. The baglio has been restored a
Swimming Pool
At the guests disposal a spacious green area where, among olive and citrus trees, there is a comfortable swimming pool. It opens from 9.30 to 18.30 and it is at the guests exclusive use. During the evening it is even possible to organize events and banquets at the poolside. Moreover, there is a playground area where your children can play safe surrounded by the nature.
Photogallery 1
To enlarge the photos click on the thumbnails
Restaurant
Our cuisine rises from ancient tradition and it has been rewarded since 2001 by the most important food magazines as "Osterie d'Italia", "Slow Food", "Gambero Rosso" and more. Our recipes are prepared with genuine products, obtained directly from the gardens of our farm. The aim is to maintain the healthy and delicious tastes of our territory. The wine list offers a wide range of the best Sicilian vine varieties, above all our homemade Nero d'Avola. Moreover, you can even ask for gluten free or vegetarian menus.
Spa
Expert staff with years of experience at their back allows the guest to plunge into a relaxing and regenerating dimension. At the farmhouse you can enjoy Turkish baths, aromatic experiences, whirlpools, cromo-therapies and classic massages. You can even ask for other treatments as peeling, visage cleaning and mud masks.
Surroundings
Our farmhouse is in Trapani, a few kilometres from the coasts. The province of Trapani offers various opportunities for those who love tourism in the pursuit of art, nature and tradition. Starting from the agritourism it is possible to visit wonderful Sicilian towns as Erice, Segesta and Selinunte. Nature lovers can reach the Mediterranean coasts and spend unforgettable days of relaxation. Moreover, we suggest you to organize daily trips at the Egadi Islands, one of the most renowned Italian archipelagos.
Rooms and Glamping
All the rooms have been restored maintaining the original features. The different solutions are ideal for couples, groups of friends and families with children. We make available comfortable ambiences obtained both from the ancient barn or the main building, the "baglio". Our rooms are characterized by comfort and wonderful panoramic views on the Egadi Islands and the Sicilian countryside. Moreover, open air holidays lovers can opt for an innovating solution that perfectly combines the concepts of relaxation and nature. At your disposal some modern wooden houses that cover nearly 50 mq, provided with veranda, WC, shower and kettle (50 litres).
Photogallery 2
To enlarge the photos click on the thumbnails

Booking, Prices and Contacts
- To ask for availability and prices fill out the form below.
- In the "Message" field write your request and if you have children specify their age.
- You will receive an e-mail with all information, prices and our contacts.

For other information you can contact this WhatsApp number: +39 3347870841.
Fill out this form to ask for availability and prices. Thank's!
Conditions and Warranties on the Service