737E - Agriturismo Monte Fugnano - Gubbio (Perugia)
Umbria
Farmhouse in Gubbio near Perugia. Agriturismo in Umbria with apartments and swimming pool. Ideal for excursions, cycling holidays, naturalistic walks and horse rides. Pets allowed.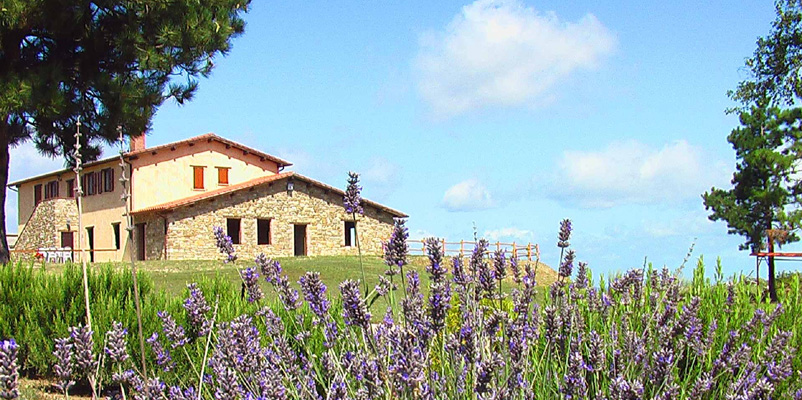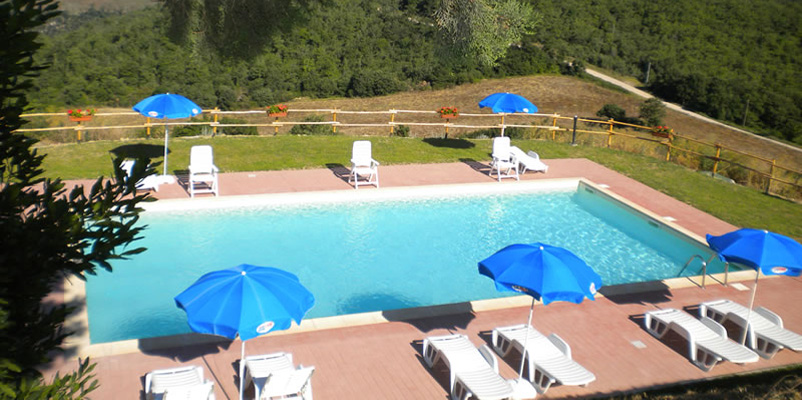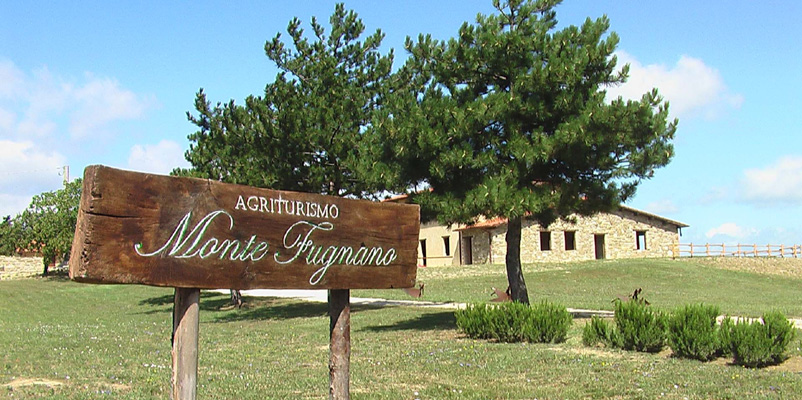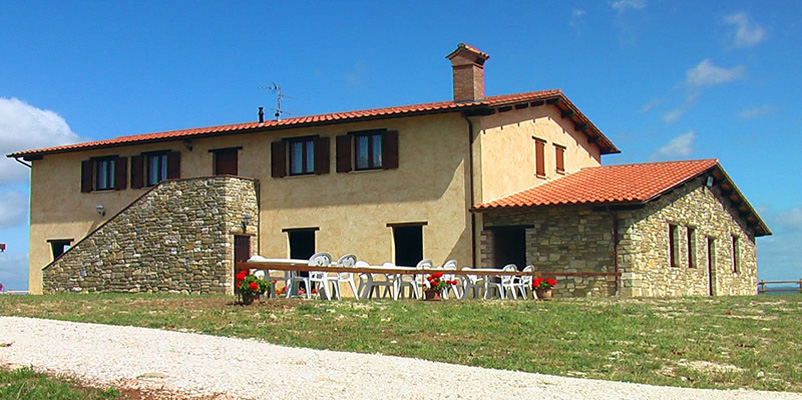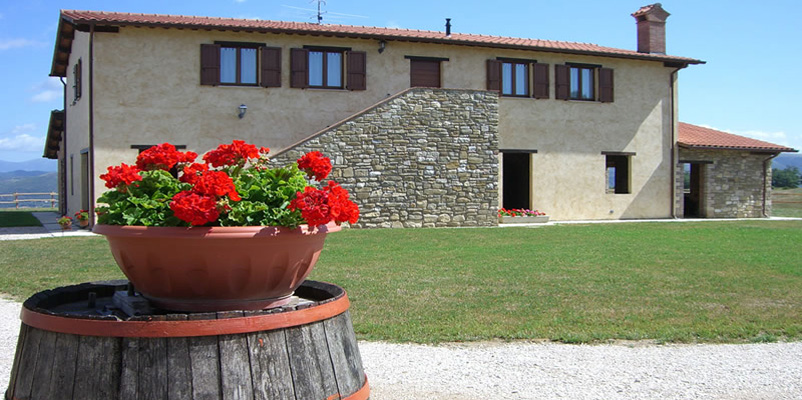 Apartments - Swimming pool - Cheap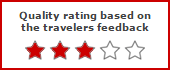 Località San Martino in Colle - Vocabolo Monte Fugnano - 06024 - Gubbio (Perugia)
Farmhouse
Our farmhouse is about 7 Km from Gubbio, a famous town near Perugia. It is located in a context of beautiful landscapes, deep in the quiet of Umbria. The agritourism is very close to the inner city of gubbio and to other important famous towns such as Assisi, Spello, and Deruta. It is even close to the Trasimeno lake.
Pool and Excursions
The farm offers a beautiful swimming pool (6,20 x 12,60 meters) and a barbecue for delicious grills. Starting from the agritourism you can hike out in the surroundings. Close to the farmhouse there is a small lake for game fishing, a golf green, a hang-glider field, the Frasassi caves and lots of suggestive towns as Todi and Spoleto. Moreover we are about 80 km to the coasts of Fano, a characteristic village by the sea.
Photogallery 1
To enlarge the photos click on the thumbnails
Products of the Farm
The agritourism is at 670 meters above sea-level, in an area of 14 hectares devoted to plantations, woods and horse breeding. It is located in a region of luxuriant vegetation, so you can experience mushrooms and truffles picking. Moreover this habitat is full of game, such as pheasants, wild boars, hares and roe deers. In the farm you can buy our products, indeed we produce excellent wine, oil, honey and marmelades.
Events in Gubbio
Gubbio is a very interesting town, where lots of events are organized during the whole year. On the 15th of May there is the "Candle Race", a friendly competition that starts from Piazza Grande and arrives at the church of San Ubaldo. Moreover, the last Sunday of May there is the Palio of the Crossbow, an historic procession winds through the streets up to Piazza Grande where the towns of Gubbio and San Sepolcro compete for the final victory. The 7th of December takes place the lighting of the biggest Christmas tree of the world. 700 metres and over 750 lights, it remains lighted until the Epiphany.
Apartments
The farm, recently renovated, offers comfortable apartments with various beds, according our guest's demands. Every apartment has indipendent entrance, kitchen, bedroom with private bathroom and spacious external areas even for disabled people. They are all equipped with air conditioning, tableware and linen.
Photogallery 2
To enlarge the photos click on the thumbnails
Prices
For prices click on the button.
Prices are dynamic and can vary.
Prices

Booking, Prices and Contacts
- To ask for availability and prices fill out the form below.
- In the "Message" field write your request and if you have children specify their age.
- You will receive an e-mail with all information, prices and our contacts.

For other information you can contact this WhatsApp number: +39 3347870841.
Fill out this form to ask for availability and prices. Thank's!
Conditions and Warranties on the Service