713E - Agriturismo Tenuta di Roccadia - Carlentini (Siracusa)
Sicilia
Farmhouse in Carlentini in the province of Syracuse. Agriturismo in Sicily with swimming pool, animal stables, a petting zoo and a restaurant with typical products. Ideal for children. Pets allowed.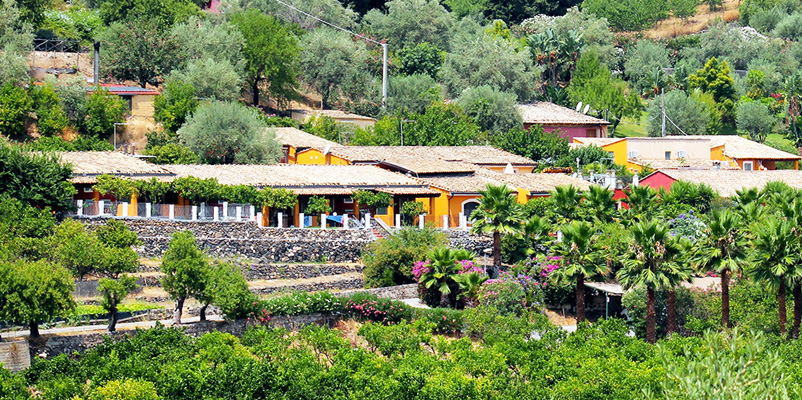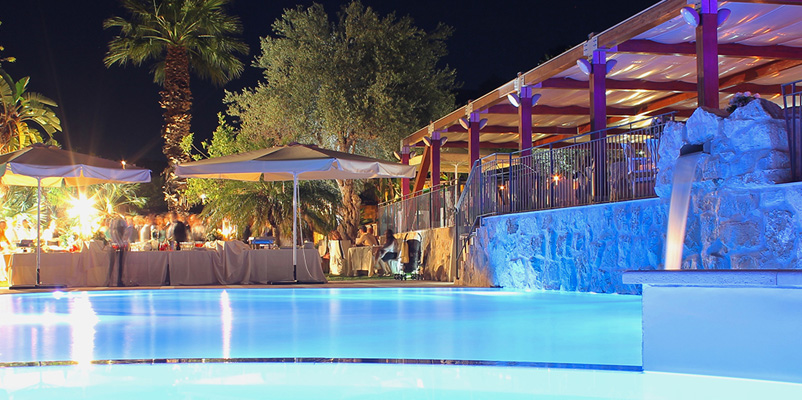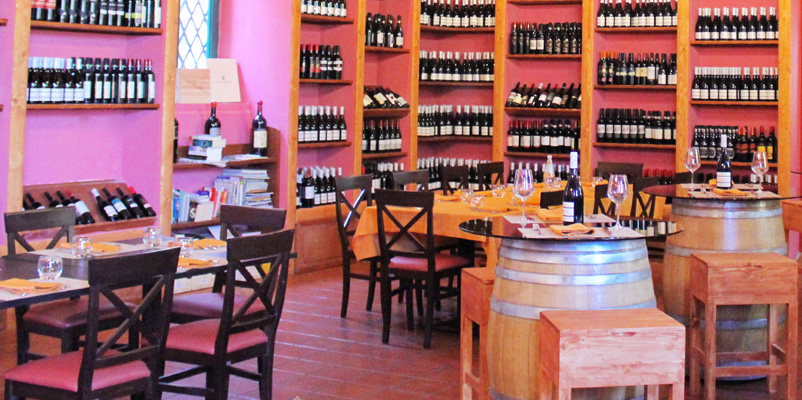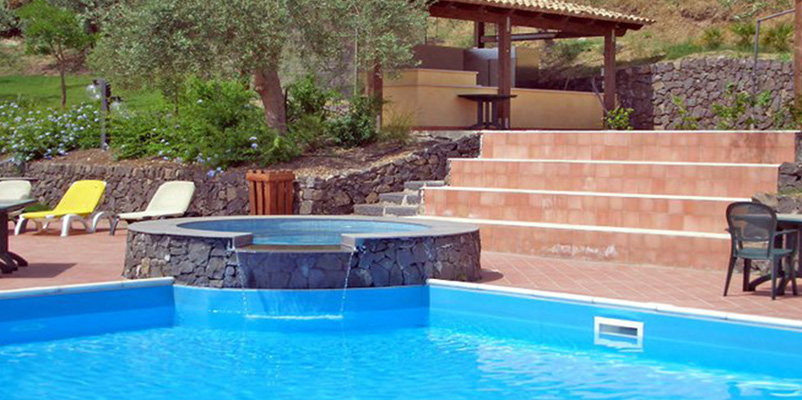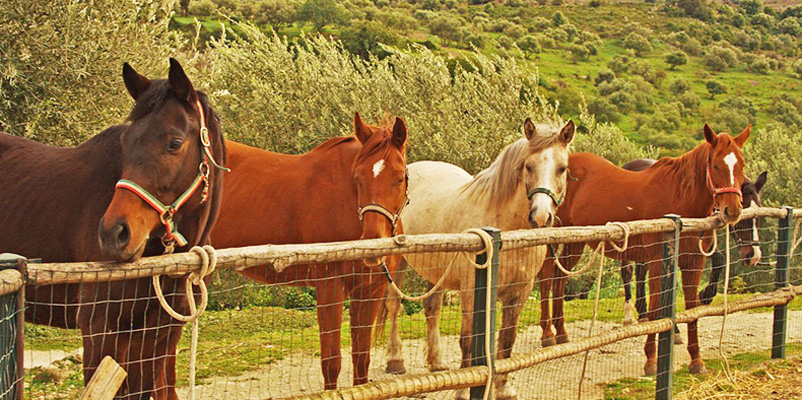 Rooms - Swimming Pool - Riding Stables - Restaurant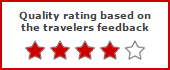 S.P. 95 - Contrada Roccadia - 96013 - Carlentini (Siracusa)
The Farmhouse
Our farmhouse is in Carlentini near Syracuse. We are in the beautiful Sicily, in a country estate situated on a hill from which it is offered a wonderful panorama that sweeps from the grandeur of Etna to the harmonious scenery of the Gulf of Catania. The estate is located within a large area of 14 hectares, surrounded by nature in a climate which is favored due to the cultivation of citrus fruits and tropical plants. The strategic position allows lovers of history, art and natural beauty to visit a few kilometers away cities such as Syracuse, Catania, Taormina, Caltagirone.
Swimming Pool and Services
The company offers its customers various services such as soccer field, petting zoo, and related activities, summer camps for children and teens, rifle shooting, games for children, internet connection, possibility of horse riding and hiking trails. At he estate, starting from the month of April and still for the duration of the summer season until October, you can enjoy an outdoor swimming pool with diving board and tub, for those who love to be pampered by massage benefits of water.
Services
Photogallery
To enlarge the photos click on the thumbnails
Restaurant and Products
The our restaurant tickles the palate of its guests with a delicious food menu. It consists of typical local dishes with pasta made with homemade pasta and meat dishes. The menu is always different, except for the Sunday lunch which has a fixed menu. The breakfast consists of donut cakes, jams, fruit, orange juice, bread Lentinese with hot milk or cold cuts and provolone for those who prefer salty foods. In the company are prepared delicious liqueurs, citrus marmalade and quince apples, delicious Orange Blossom Honey, oil, fine cheeses and wine Nerello Mascalese is produced from grapes grown on volcanic soil on the slopes of Etna.
Educational Farm and Riding stable
In the farm is possible to engage in several activities. The farm has goats, sheep, pigs, horses and cows with which you can be in direct contact. We also organize various activities, recreational and educational paths that will enable the students to learn in an atmosphere of fun and play. At these locations you can also add a full meal prepared in the company or consisting of a pizza and a drink. Planned activities of peasant life consist of visits to the botanical gardens, the stables of cows and pigs. In the handling of the farm you can take part in horseback riding along with experienced employees. Sports enthusiasts can indulge in football games and rifle shooting. For lovers of tranquility and relaxation are recommended the avenue of citrus, an oasis of freshness and delicious smells, the pond and trails.
Activities Events
The sportsmen can engage in games of soccer and rifle shooting. For lovers of relaxation recommend the avenue of citrus, an oasis of freshness and delicious scents, the pond and trails. The structure, thanks to the enchanting location and the availability of various rooms, allowing the opportunity to organize events for every need. Besides weddings can organize receptions for events such as baptisms, confirmations, birthdays and meetings with varied menu type and excellent cake suitable event.
Rooms
We have two types of rooms: comfort and standards, different in size, but equal in amenities and services. Some are close to the main building, while others have a distance ranging from 300 to 600 meters. Some rooms have the advantage of being close to the restaurant, the pools and the park. Other rooms have the advantage of being more silenzione in the evening hours, are relaxing, quiet, surrounded by nature and close to the farm. Guests staying in these rooms can get to the main building by walking or by car, where parking is assured. The standard rooms have a size of about mq.12, do not have the table and are only double. Comfort rooms instead have a size of approx 16/18 and generally have a terrace.
Rooms Photogallery
To enlarge the photos click on the thumbnails

Booking, Prices and Contacts
- To ask for availability and prices fill out the form below.
- In the "Message" field write your request and if you have children specify their age.
- You will receive the reply by e-mail with the requested information and the telephone number.
Fill out this form to ask for availability and prices. Thank's!
Conditions and Warranties on the Service