1853E - Selvicolle Country House - Castelraimondo (Macerata)
Marche
Country House near Castelraimondo in the province of Macerata. Residence in Marche with apartments, swimming pool and restaurant. Ideal for relaxing holidays characterized by sports, typical cuisine and excursions.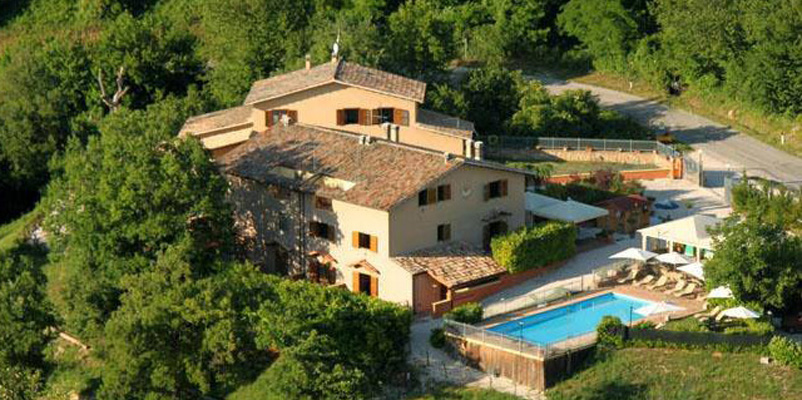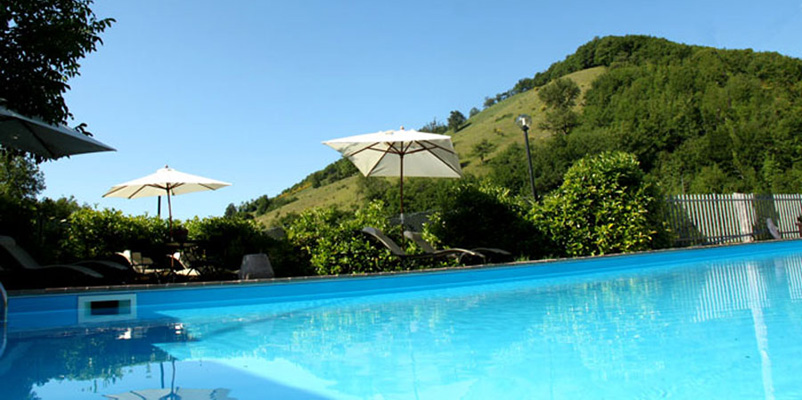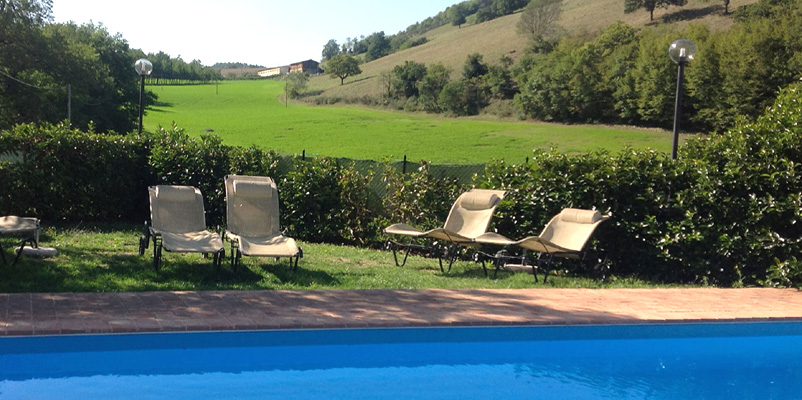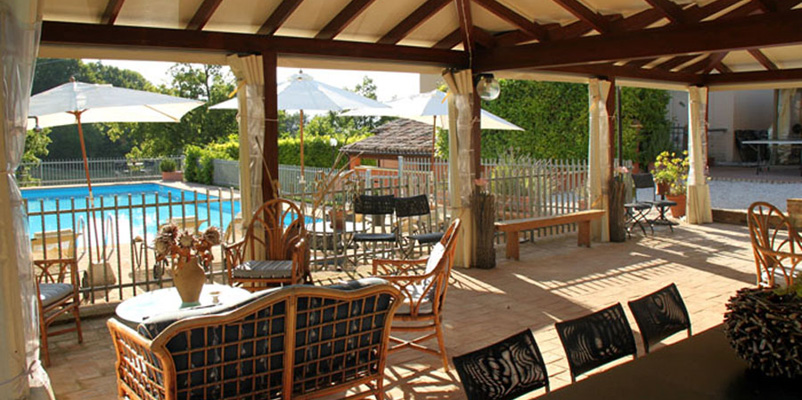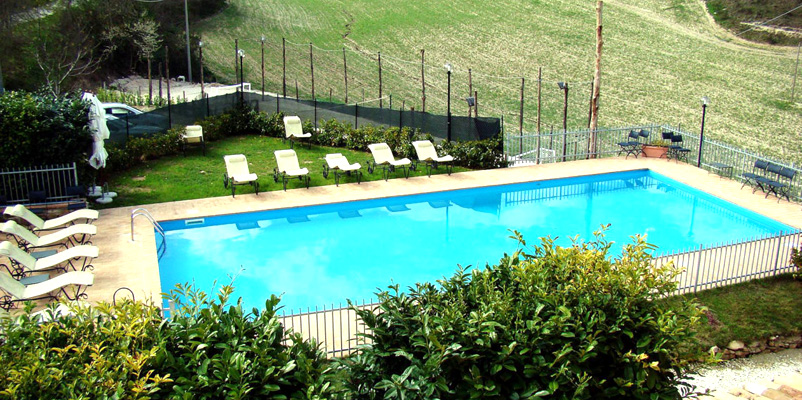 Apartments - Swimming Pool - Restaurant - Sport Area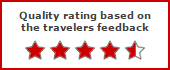 Selvicolle Country House - Località Nani, 4 - Frazione Crispiero - 62022 - Castelraimondo (Macerata)
Selvicolle Country House
Our holidays houses are surrounded by the wonderful hills of the Marche, a few minutes from the hamlet of Crispiero, in the province of Macerata. The residence si composed of various villas and houses, ideal for families or groups of friends. The ambiences are characterized by verdant nature and wonderful landscapes. The pool is a corner of paradise with equipped solarium, the ideal place where to relax and plunge into the water during the hottest days.
Restaurant and Services
Our guests can agree the restaurant service at the moment of the booking or directly on site. It is possible to have breakfast, lunch or dinner. We even propose fixed menu based on delicious traditional recipes. Moreover, our houses are the ideal solution for those who desire to find relaxation or practise sports. At your disposal volleyball and five-a-side football fields. Our leisure area makes available ping pong table, table football and fitness tools.
Photogallery
To enlarge the photos click on the thumbnails
Activities
Our residence is in a strategic position for enogastronomic itineraries, folkloristic events and handicraft festivals. Sport lovers can spend time in various open air activities, trekking, fishing game, climbing, rafting, archery, orienteering, horse rides and bike tours. It is even possible to organise guided speleology experiences at the Frasassi Caves and mountain bike excursions along the numerous paths in the vicinities. In the surroundings there are even adventure parks, flying centres, tennis courts and ski slopes.
Surroundings
Our residence is in the countryside that surrounds the hamlet of Crispiero, in the province of Macerata. We are in Marche, near interesting destinations as Camerino, Castelraimondo, the Frasassi caves and the National Parks of Sibillini Mounts. The Park is the widest protect area of the region, ideal place for bike tours, climbing and winter sports. Moreover, we suggest to visit Sarnano, San Ginesio and Pievebovigliana, very characteristic villages. Nature lovers can even discover the natural beauties of the Cingoli Lake and the Fiastra Lake. For those who prefere relaxing holidays, in less than an hour by car it is possible to reach the beach destinations along the Conero Riviera.
Villas
"Lucia, Valeria and Silvia" (A type) cover nearly 60 square meters. They make available 3+2 beds and they're composed of living room with kitchenette, double sofa bed, fireplace, double bedroom and single bed at the superior floor, bathroom and cozy private garden. "Anna" is the "B" type villa and it is composed of two floor for a total of 80 sq. metres. It is provided with living room with kitchenette and fireplace, double sofa bed, a double and a triple bedroom, bathroom, balcony and a little open air area. The "C" type, "Sara, Annalisa and Marta", are the most spacious and they offer 6+2 beds. They have spacious living room with sofa bed and kitchen area, fireplace, bathroom, two comfortable rooms with double and single beds, private garden. "Marta" has even two bathrooms.
Casa Padronale and Farmstead
The "Casa Padronale" is a spacious solution on two floors that covers more than 130 square metres. It is finely characterized by ancient furniture and it makes available a spacious living room with double sofa bed and kitchenette, fireplace, three comfortable bedrooms, two bathrooms and a wide fenced garden. The farmstead "Nasca" dates back to the 1600 and it is a suggestive stone building surrounded by the nature. It offers five bedrooms, three bathrooms, double living room, kitchen, wood oven, portico and wide courtyard. "Nasca" is an ideal solution for groups of friends and numerous families.
Apartments Photogallery
To enlarge the photos click on the thumbnails

Booking, Prices and Contacts
- To ask for availability and prices fill out the form below.
- In the "Message" field write your request and if you have children specify their age.
- You will receive the reply by e-mail with the requested information and the telephone number.
Fill out this form to ask for availability and prices. Thank's!
Conditions and Warranties on the Service