1219E - Farmhouse Natalini - Trevi (Perugia)
Umbria
Ancient farmhouse in Trevi near Perugia. Agriturismo in Umbria with swimming pool, restaurant, rooms and apartment. Ideal for families with children and cycling lovers. Pets allowed.


Rooms - Apartments - Swimming pool - Restaurant - Cycling holidays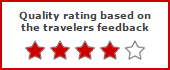 Località Casa Bozzi, 4 - 06039 - San Lorenzo di Trevi (Perugia)
Farmhouse
Our farmhouse in Trevi near Perugia. The structure is composed of two houses, one of '500 and one of '700, that host the rooms and apartments. The old rooms, which originated as stalls or barns, have been converted into comfortable and modern rooms without abandoning the rural atmosphere of the past. Thr old barn has been converted into a bar area where breakfast is served, in the ancient laundry instead are organized tastings of wine and of oil, rigorously matched with other products of our land.
Swimming Pool and Activities
The property has a large garden and a beautiful swimming pool is open all day and perfect for children, it has been realized with increasing depth to allow children to have fun with no worries of parents. The farm is in the middle of the cycle track Spoleto-Assisi and the bike park Monteluco and offers services tailored to cycling enthusiasts who choose a cycling holiday. Our Bike Service Center offers downhill, freeride and crosscountry, free garaging with workshop and bike wash.
Photogallery 1
To enlarge the photos click on the thumbnails
Restaurant
The restaurant of the farm was established in the place where once there was the cellar of the farmer and thus maintains the real traditional atmosphere. The preparation is carried out meticolously and with great care to ensure refined and genuine flavors. Ideal for a gastronomic holiday in the beautiful Umbria. Within the estate there are a beautiful orchard and an organic garden that provides healthy products for our kitchen, such as extra virgin olive oil distinguished by its aromatic fragrance and delicate flavor.
Where we are
Our farm is in Trevi in the province of Perugia. The distance between Perugia and Trevi is about 47 km. In the province of Perugia there are many places to visit and to have a beautiful farm holiday in Umbria. We enjoy a strategic location for easy access to the most interesting tourist destinations of Umbria as Montefalco, Spoleto, Assisi, Gubbio and Orvieto. The farm is also the starting point for those in search of ancient abbeys, medieval villages and breathtaking natural landscapes.
Rooms and Apartments
The '500 building consists of 3 standard rooms and a superior room with a canopy bed and fireplace. The '700 building instead offers accommodation in 10 different apartments, fully furnished and equipped with every comfort. Each unit has air conditioning and heating. It mandatory a deposit of 20 € for the tv remote, the hair dryer and the electric room key.
Photogallery 2
To enlarge the photos click on the thumbnails

Booking, Prices and Contacts
- To ask for availability and prices fill out the form below.
- In the "Message" field write your request and if you have children specify their age.
- You will receive an e-mail with all information, prices and our contacts.

For other information you can contact this WhatsApp number: +39 3347870841.
Fill out this form to ask for availability and prices. Thank's!
Conditions and Warranties on the Service