745E - Agriturismo Agri Club Armentano - Tarsia (Cosenza)
Calabria
Organic Farmhouse in Tarsia near Cosenza. Cheap farmhouse in Pollino National Park in Calabria with swimming pool, rooms, breakfast service, apartments and educational farm. Pets are allowed.


Rooms - Apartments - Swimming pool - Cheap - Park of Pollino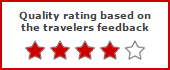 Agriturismo Agri Club Armentano - Contrada Camigliano - 87040 - Tarsia (Cosenza)
Agriturismo Agri Club Armentano
The Farmhouse "Armentano" is located in Tarsia near Cosenza. We are in Calabria, a few steps away from the natural beauty of the Pollino National Park in a beautiful and unspoilt natural setting that extends over twenty hectares of olive groves. The farmhouse looks like an old farm surrounded by a large garden under the porch which overlooks the green, it's perfect for smelling rare perfumes. The farmhouse has a new swimming pool that enriches the spacious garden.

Activities
It is possible to go on mountain bike excursions or to fish in the natural lake. The farmhouse organizes trips to Sybaris and in the Pollino National Park. It is just 7 km from the "Terme di Spezzano," wellness center with swimming pool and spa waters with whom we collaborate. It is possible to quickly reach places such as Albanian Spezzano and Castrovillari, the Sila plateau and mountain resorts as Camigliatello and Lorica where skiing during the winter. The beautiful Ionian coast of Calabria is about 30 kilometers from the farmhouse, with renowned centers such as Marina di Sybaris Sybaris and Lakes Marina Schiavonea.
Rooms and Apartments
In our farm there are three-bed rooms, two triple rooms and two apartments with use of the kitchen. The apartment are 3 and 5 beds. The rooms are equipped with every comfort: TV, heating, air conditioning and bathroom for a pleasant stay in an authentic, comfortable and relaxing athmosphere. It is the ideal holiday for families with children, for couples, for singles and for groups of friends who want to spend a weekend together in nature. Waking up to the sight of a pristine setting with our tasty breakfasts is a truly unique experience.
Photogallery
To enlarge the photos click on the thumbnails

Booking, Prices and Contacts
- To ask for availability and prices fill out the form below.
- In the "Message" field write your request and if you have children specify their age.
- You will receive an e-mail with the requested information and the telephone number to contact us.

WhatsApp messages: +39 3347870841 for assistance and other information.
Fill out this form to ask for availability and prices. Thank's!
Conditions and Warranties on the Service